Most of the world artistic human patrimony is in Italy… discover with us what you never dreamed of!
JUST OUTSIDE ROME
In this tour you will have the chance to see some of the most attractive towns in the Castelli Romani area.
Castelli Romani, just 20km South-East of Rome, aren't actually castles, but hill towns, many of them with very ancient history. This territory is famous among Italians for the landscape, the rich food offering and many great wines. The Castelli Romani hill towns are scattered over the Alban Hills, a landscape created by volcanic activity which left the two magnificent crater lakes of Albano and Nemi.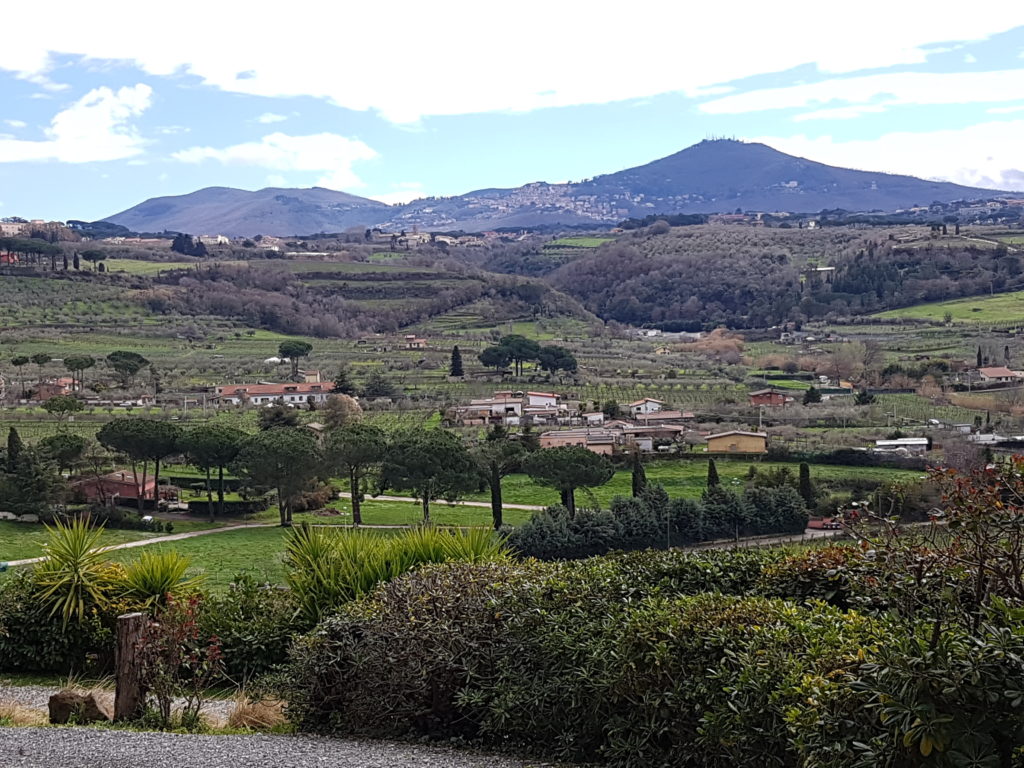 Frascati is certainly the most famous of Castelli Romani towns, renowned for the elegance of the Tuscolan Villas and its wines: Frascati Superiore and Cannellino (both DOCG) and the Frascati DOP (the first wine in Italy to become a DOC in 1966). Here you will visit an ancient winery, with a long family history and experience a guided tasting of three fine, red and white, wines, accompanied by a snack of local gastronomic specialties.You will learn about the history of one of the oldest wine producing areas in Italy, its terroir and how wine is made.
From here we move on to Nemi: one of the smallest towns in Castelli Romani, almost a village, pretty and well preserved, very famous for its small strawberries and its beautiful lake.
In the period of Roman domination important members of the elite built their summer residences in the Alban hills to escape the heat and smell of the first world metropolis, Rome. To name two of these famous residents: the emperor Domitian (Domiziano), who had a vast estate, which surrounded almost the whole lake Albano (the ruins are still visible inside the Pope's Barberini Villa in Castel Gandolfo), while Caligola kept his two luxurious "floating villas" anchored in the lake of Nemi (well worth a visit to the museum if you have the time).
Castel Gandolfo is located in the heart of Castelli Romani and overlooks lake Albano. It is known for the beauty of nature, for the lovely narrow streets and square dominated by the Pope summer Palace and for the views over Rome and over the lake. Castel Gandolfo is among the exclusive Association of Italy's Most Beautiful Villages.
We then go back to Frascati, where we can enjoy a stroll through the city centre, always very animated, day and night.
Our tour ends here… Arrivederci!